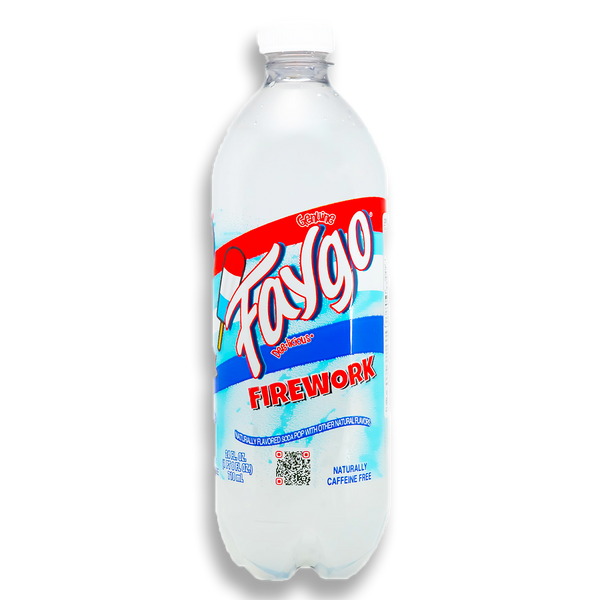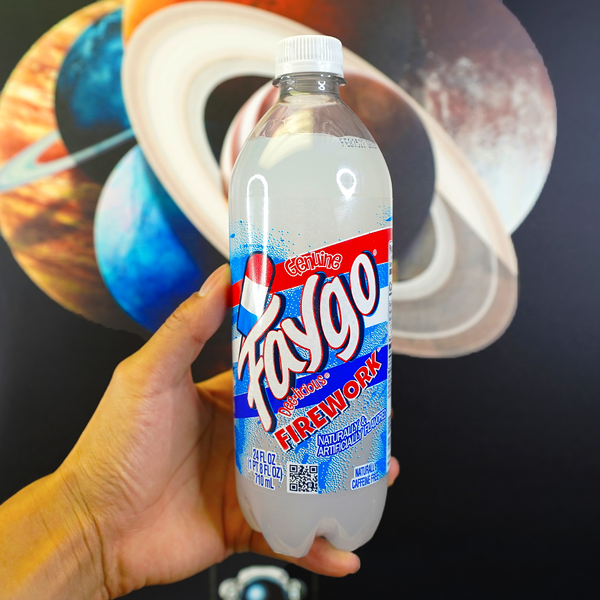 Faygo Firework
A delicious Faygo soda that has a combination of fruity and sweet flavors like cherry, blue raspberry, and lime. 

It contains no caffeine and tastes exactly like the frozen ice cream Bomb Pops!
Faygo is a very popular soda that was created in Detroit Michigan over 100 years ago.
It is currently available in only 33/50 states in America.