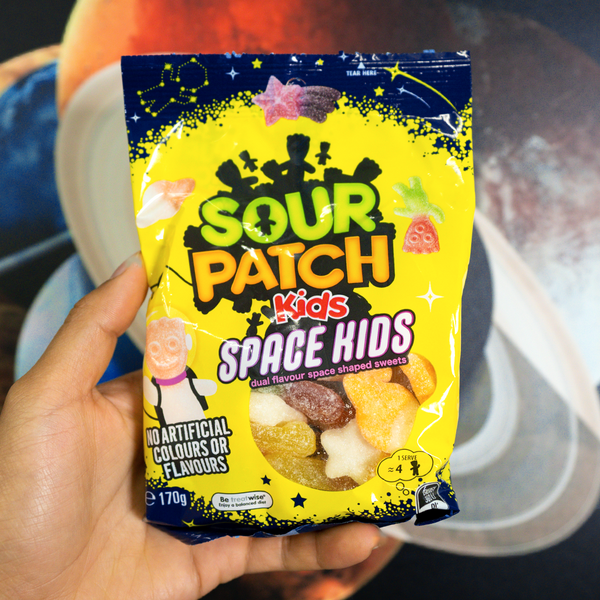 Sour Patch Space Kids
These Limited Edition Sour Patch Space Kids are brand new in Australia. Featuring fun Space-themed shapes, dual-flavored and contain no artificial flavors or colors. 
Space Kids come in 4 exciting flavors that you won't find in the states: Strawberry & Blackcurrant, Watermelon & Lime, Pineapple & Orange, and Peach & Cream.