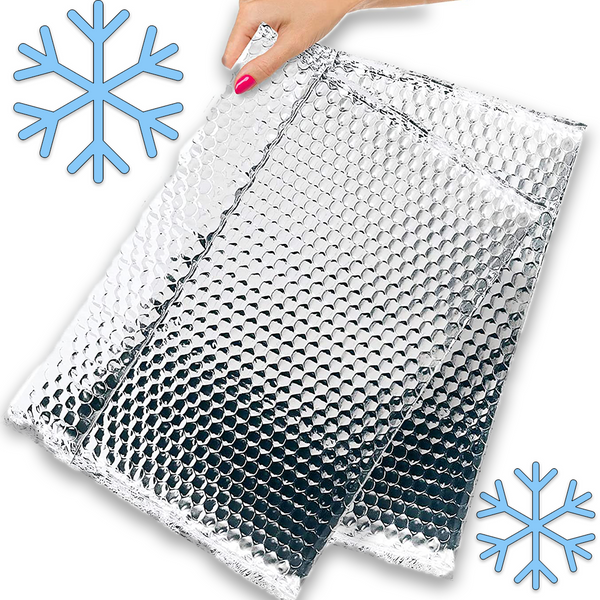 Insulated Mailer & Ice Packs (READ DESCRIPTION)
Fits (2-3) chocolates PER mailer. 
Prevents chocolate from melting on hot days. Please keep in mind that sometimes transit times are longer, especially if you are located in a state further from us. This means that ice packs and mailers 

DO NOT

guarantee your chocolate will not melt.
We are NOT responsible for melted chocolate. Please read our TOS for more info.